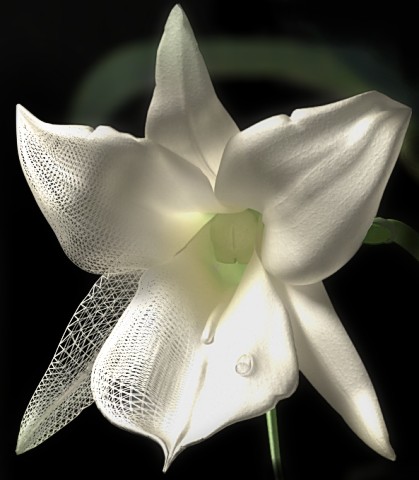 3d Animation for Broadcast and Multimedia
Using the power of 3d animation, Prem can bring to life just about anything you can possibly imagine--from "flying logos" to entire 3-dimensional natural environments to digital characters to accident reconstructions. His animations have appeared on everything from local and statewide TV commercials to the Emmy award winning statewide PBS series, "Florida, The Outdoor Adventure". You can view some of his animation work on his portfolio page. Animations can be delivered in a variety of formats, from Beta SP to still frames/uncompressed animation files on CD-ROM. Animations can also be delivered for use in web-based multimedia or CD-Rom applications. A demo reel on VHS is available by request (serious inquiries only).

Web and Print Design.
With a wide range of experience from digital pre-press applications to web design, Prem can create your next graphic layout for you. All stages, from pre-production to digital photography to digital compositing of text, live and 2d/3d graphic elements are covered. Prem's graphics have been used by such clients as Dun and Bradstreet and ACCO North America (the largest manufacturer of office products in the US). You can see some of his web design and still graphic work on his portfolio page.

Custom Software Development
Having graduated from Florida State University with a Bachelor's Degree (with Honors and Honors in the Major) in Computer Science, Prem has worked in a variety of software development fields. With a particular interest in 3-dimensional algorithms, he has developed and marketed several highly acclaimed plug-ins for LightWave 3d, which are used internationally in the special effects industry for broadcast, game, and film production. He has also authored a variety of Windows-based client-server applications (in MS Visual C++ and Borland C++). Whether you need a custom plug-in for in-house production use, or a web-based SQL client-server application, Prem can design your software (or modify existing software) for you.